SPELLBINDER is a concept for a tea brand.
The idea behind Spellbinder is to create your own "potion" using loose leaf tea combinations. 
The "POTION" kit would be sold as 4 individual LOOSE LEAF TEA COMBINATIONS that you can mix and match. The kit is packaged in a rigid box, with each potion encased in black velvet inside packaging. 
Also, purchased separately would be a cauldron mug featuring the Spellbinder Tea Company Logo to really give you those witchy vibes.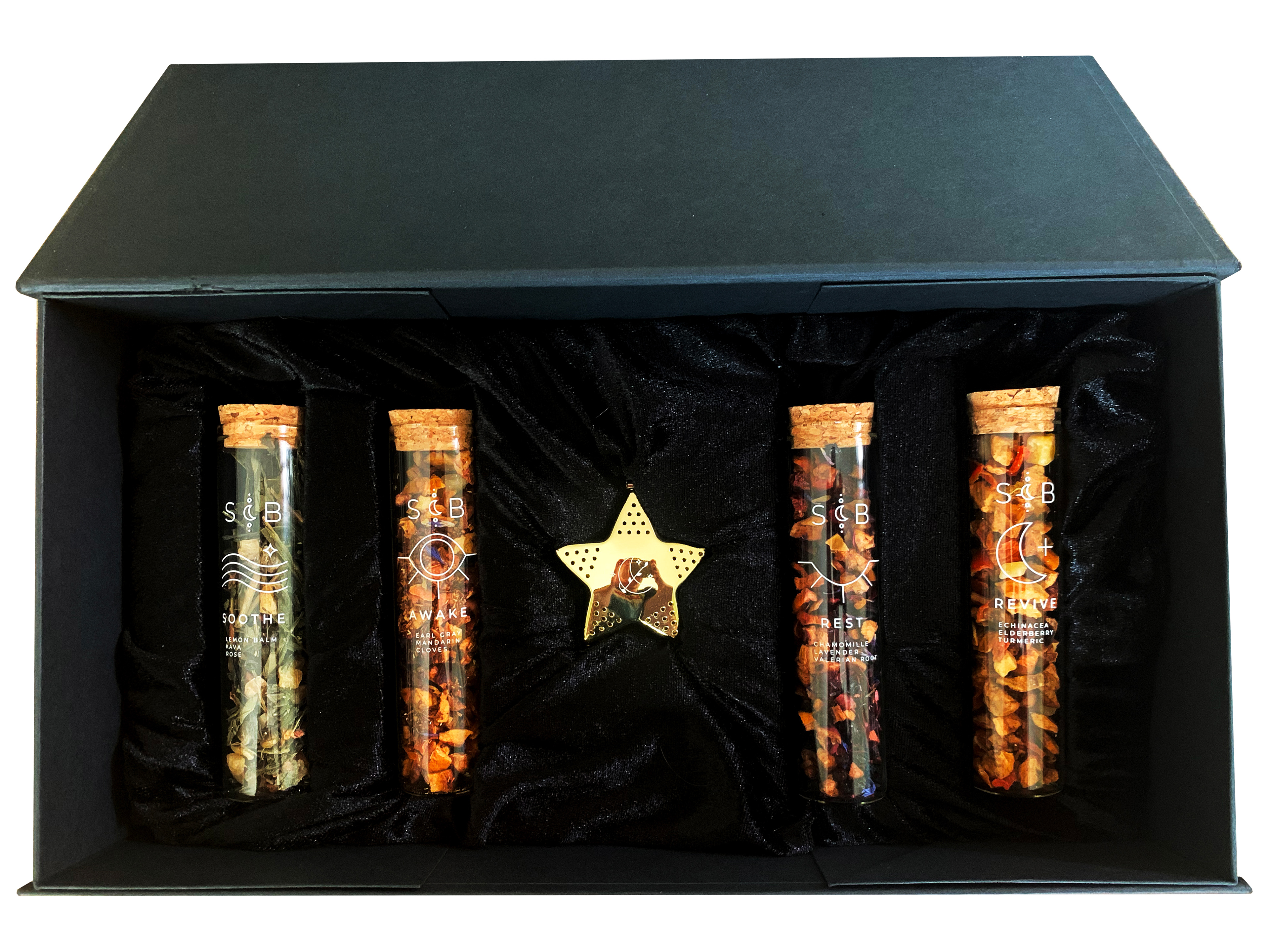 INSIDE PACKAGING FOR TEA KIT.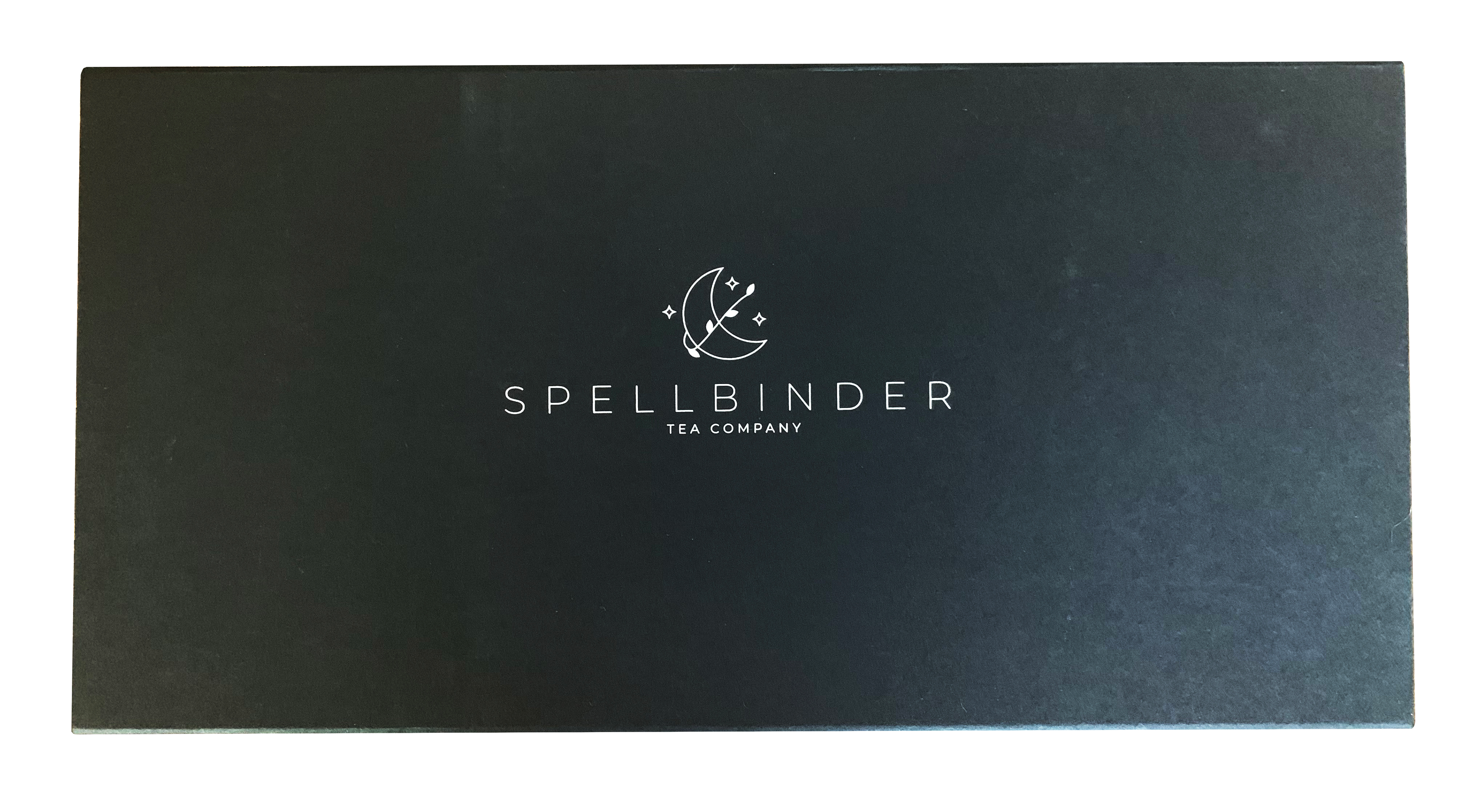 OUTSIDE PACKAGING FOR TEA KIT.
"SPRINKLE THE MAGIC" CAMPAIGN.
(HANDLETTERING, ILLUSTRATION)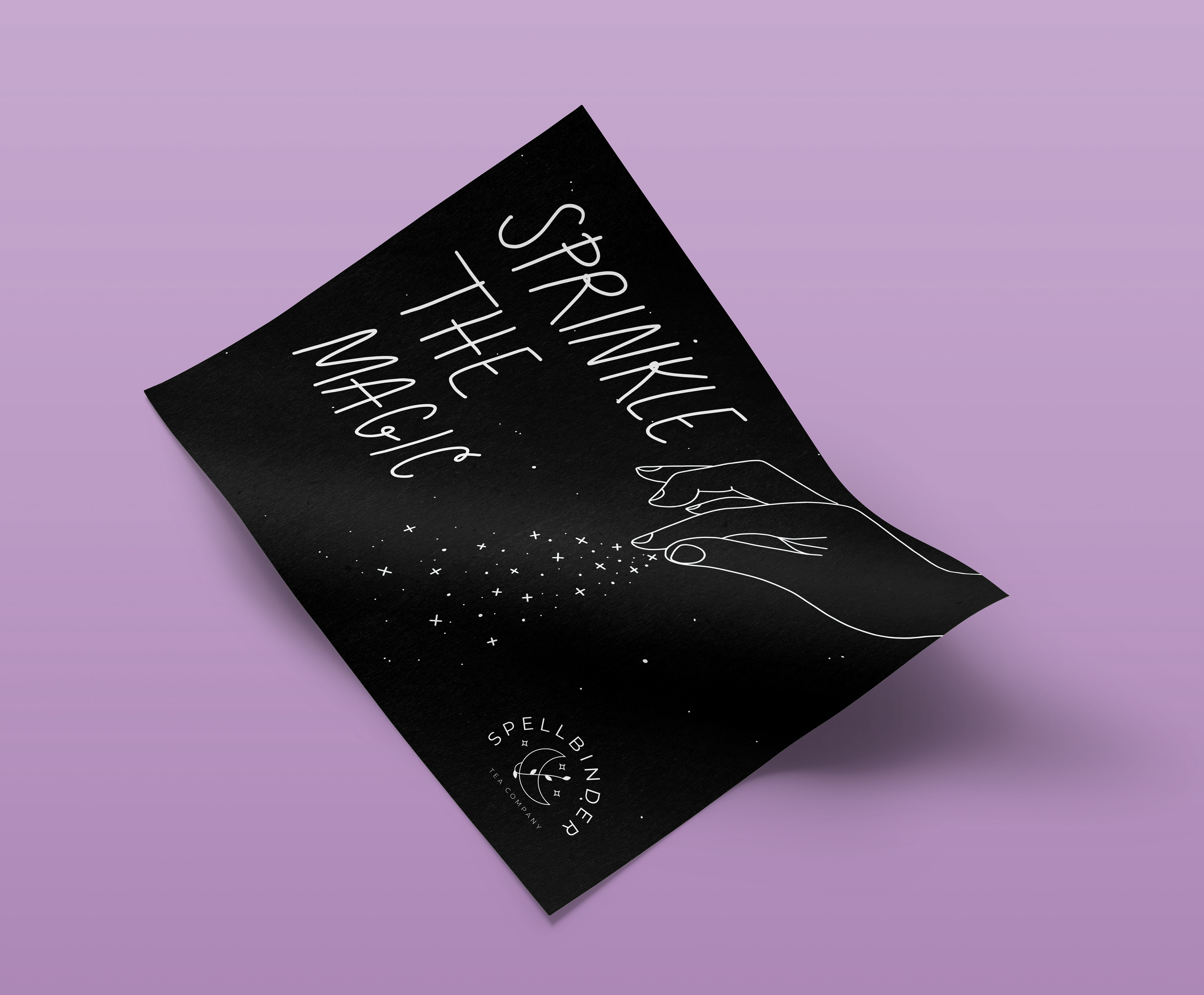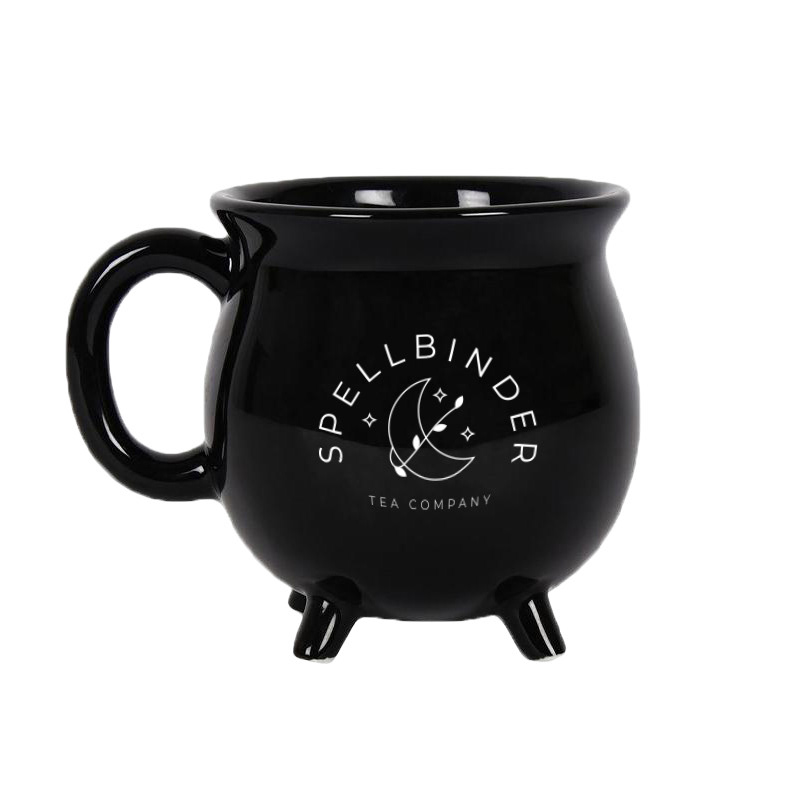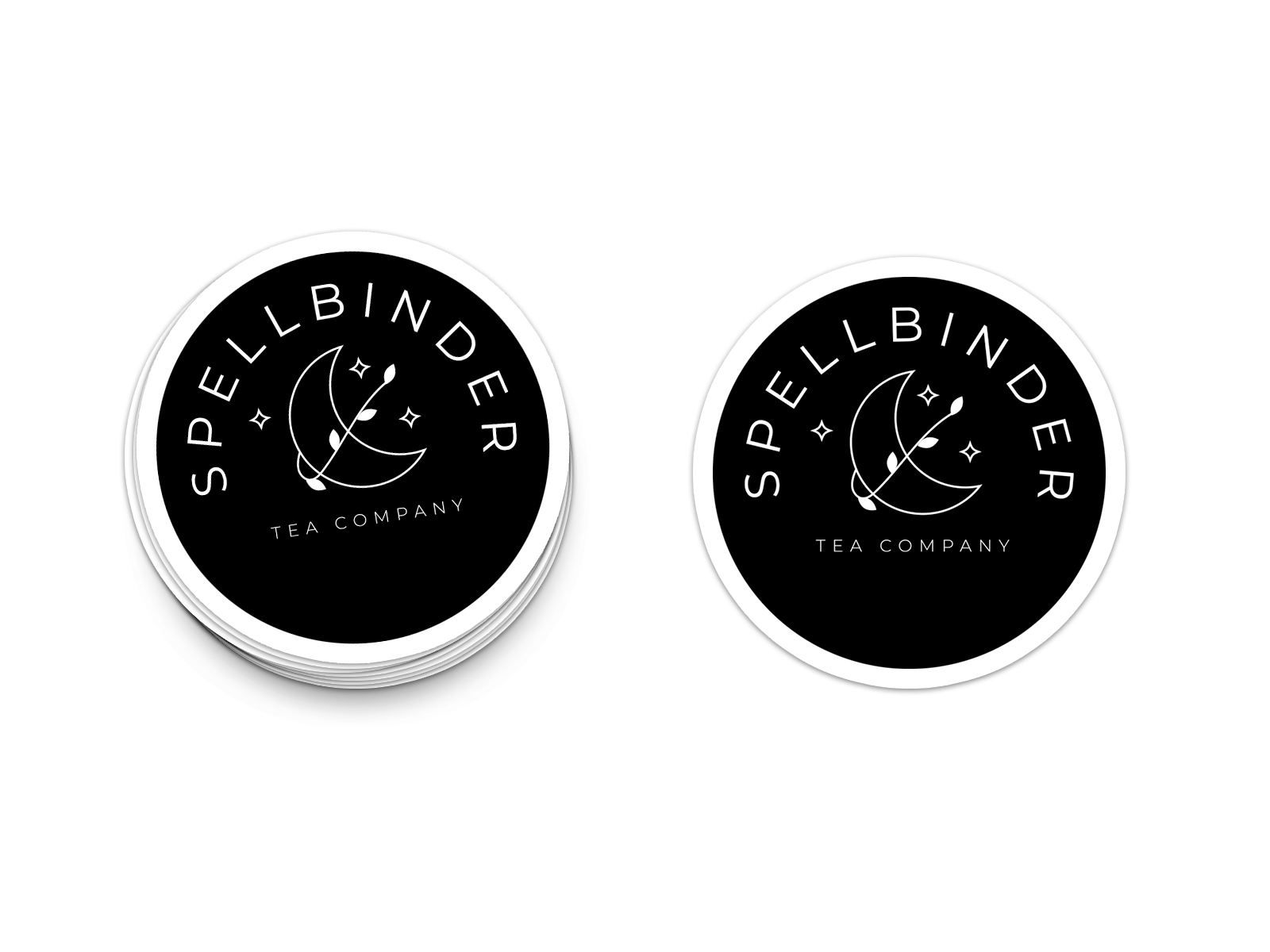 "SPELLBINDER" CAULDRON MUG & STICKERS.