Packaging design for an eco friendly home speaker.
Oreka Home Speaker is a concept for a home speaker with an organic twist. The hollow wooden triangular speaker holds a plant in the center that can be watered.
The packaging has a bohemian feel with organic elements, but still possesses a modern appeal.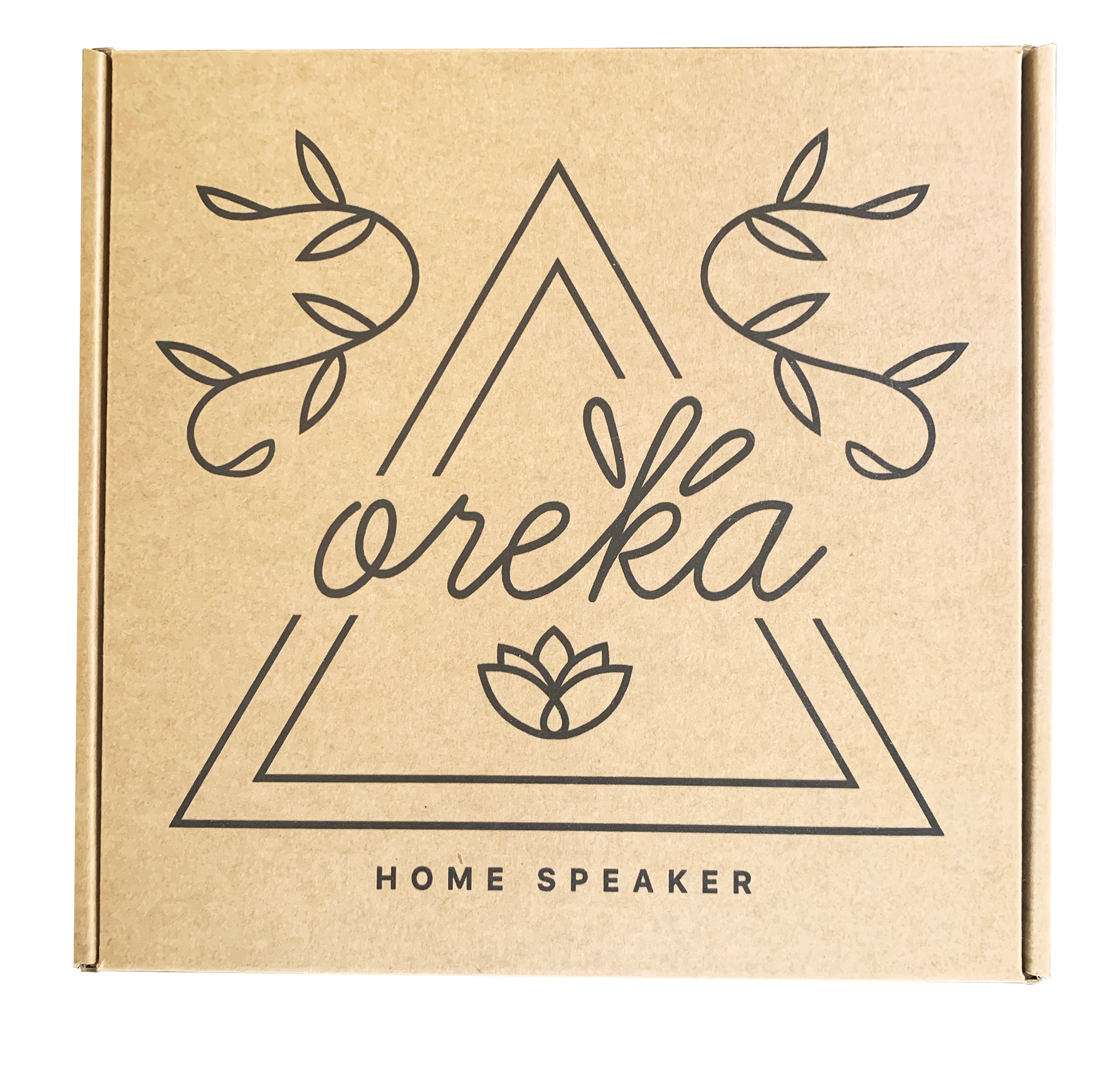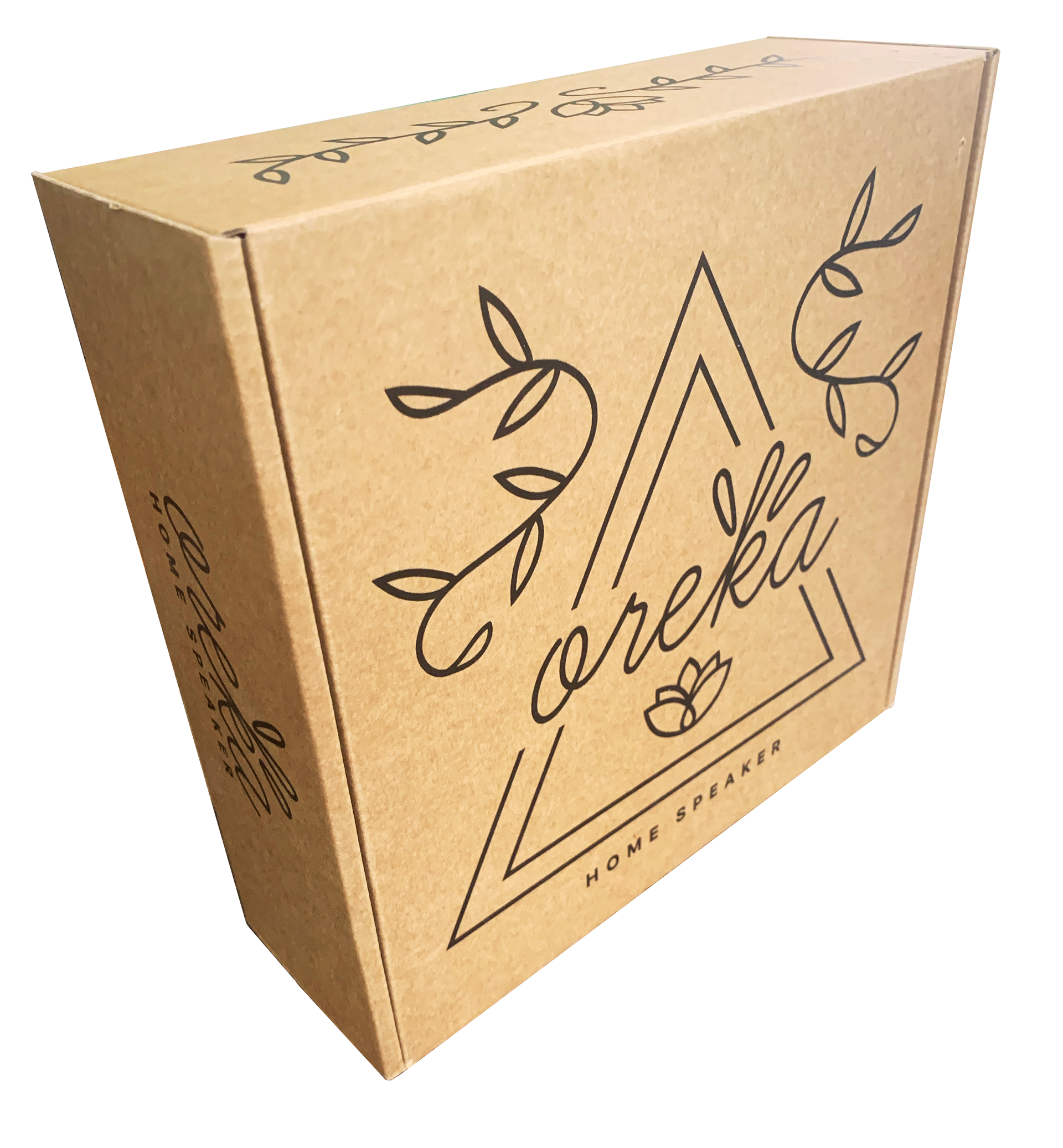 "OREKA HOME SPEAKER" WITH TUCK FOLD PACKAGING.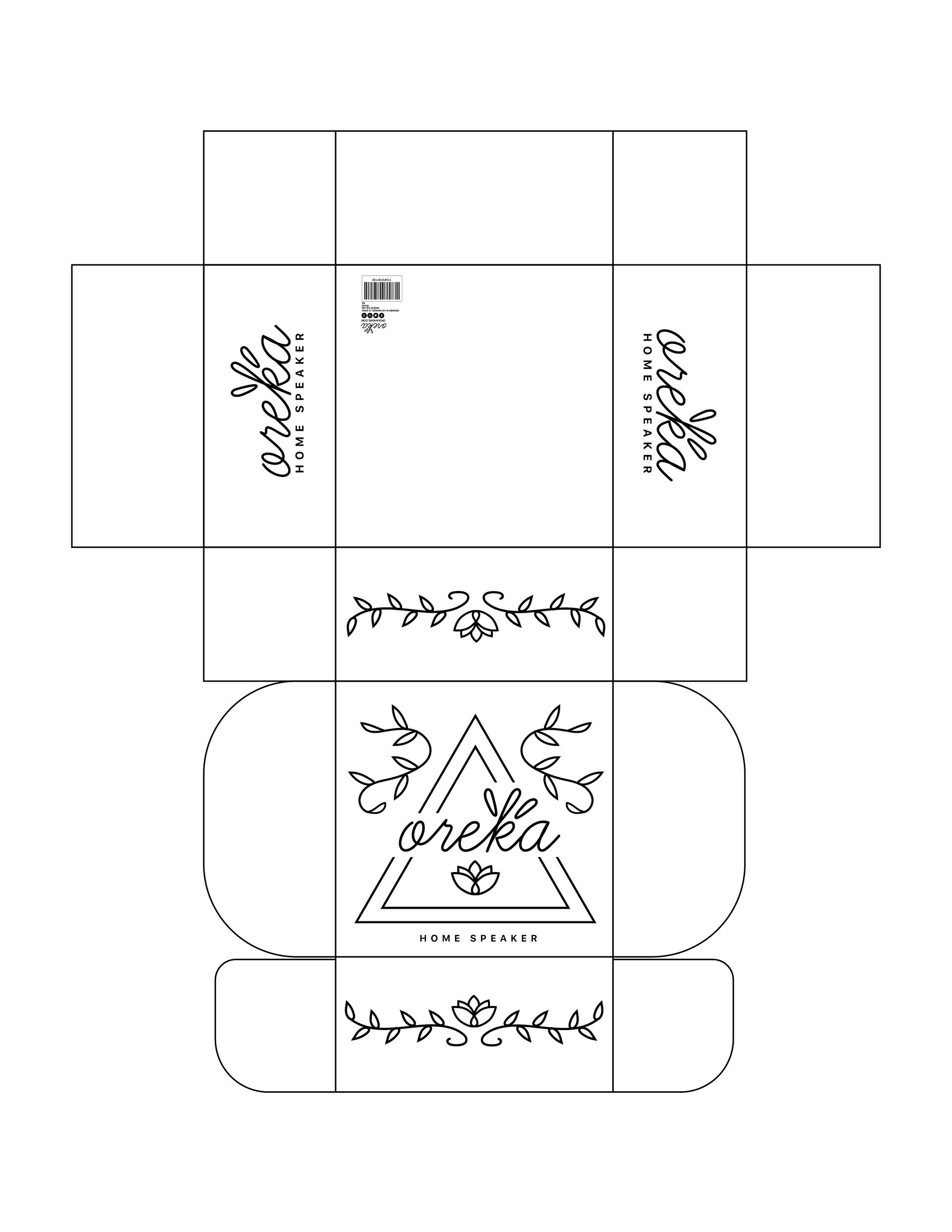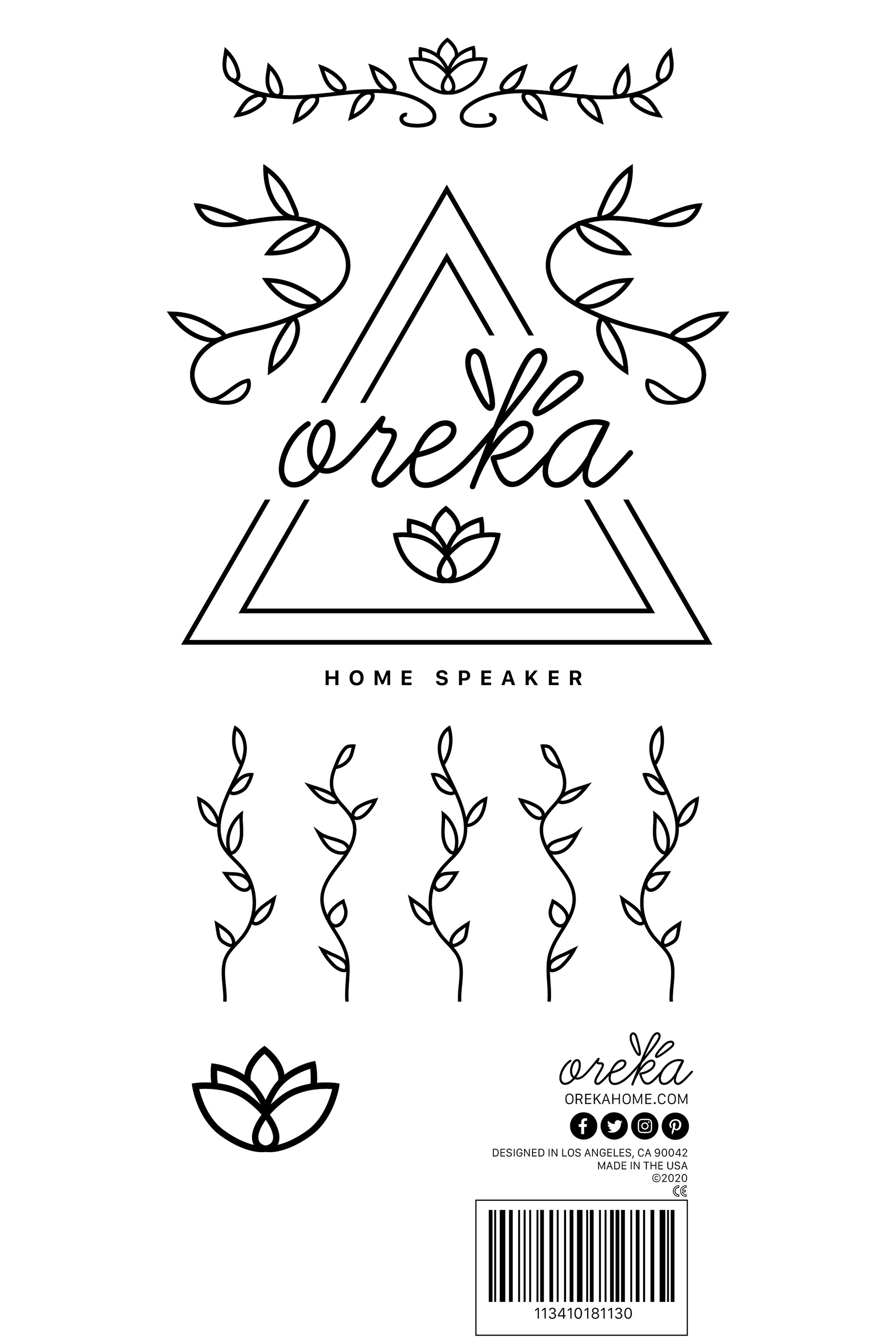 DESIGN ELEMENTS.
(LOGO DESIGN, ILLUSTRATION)